CHRISTMAS SHOPPING TRIP - THURSDAY 30 NOVEMBER 2017
With the run up to Christmas the Lions gave their time to collect 55 residents from their homes and take them shopping at Cheddar Garden Centre. The Garden Centre is a huge supporter of the Club and allowed the club to serve up sherry before the visitors had the chance to shop and then have tea and mince pies. This is always a difficult time for those on their own so even a couple of hours in the company of others, have chance to chat, get out of their own four walls is a welcome break.
A lovely few hours was had by all and everyone had the chance to shop and get their Christmas gifts for family and friends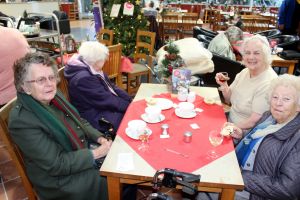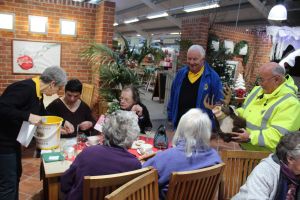 .